(scroll to the bottom of the page for more camp details)
June 26 - 6/30 — Nature Detectives
Explore the forest floor and look for interesting items that have fallen from trees and plants. Can you find colorful leaves, fluffy feathers, and clues of animal evidence? Make a nature bracelet with some of the treasures you find.
July 3 - 7 — Nature Ninja
Come practice the art of camouflage and close observation. Learn how to be calm, quiet, and prepared—as we discover how to be one with nature.
July 10 - 14 — Wet & Wild
Explore the river, vernal pool, and Crayfish Alley and discover the plants and animals that live here. Meet live animals with special water adaptations.
July 17 - 21 — Muddy Buddies
If you're not getting dirty, you're not doing it right! It's time to have fun in the dirt. What is dirt and why is it important? How do animals use dirt and mud? Let's make mud pies, maybe put on a little mud camo, create mud paintings, and more. Who doesn't like to get a little dirty from time to time? Go ahead and "Express Your Mess" this week.
July 24 - 28 — It's Not Easy Being Green
Explore and learn about all things green—from plants, insects, and frogs to how we can all be "green" to help our Earth. We'll practice recycling, reusing, and reducing strategies and also use our imaginations to possibly create some exciting new inventions. We are surrounded by green in the summer, let's go take a closer look.
July 31- August 4 — Busy as Beavers
Let's get busy! Spend this jam-packed week building dams, nests, and other shelters. Explore as many locations as we can find. Discover the many ways the animals at the Bent stay busy year-round.
August 7 - 11 — ImagiNature
Become a nature artist for the week! Help us fill the Bent of the River with camper-designed land art; mud creatures on tree trunks, toad and fairy homes, and sand and clay structures. We'll use materials we find throughout our meadow, river, and forest.
August 14 - 18 — Adventure-land
Join us for one last summer adventure, from water games to fort building, wetland traversing to log flipping! Try all of the Bent's favorite activities in one fun-filled week.

Naturalists Camp Information
Tuition for Naturalists camp sessions is $350 per camper per week.
Naturalists Camp Hours & Length: Camp sessions last one week, Monday - Friday from 9 a.m. to 4 p.m.
Camp Registration: Registration opens February 1, 2023. Camp spots will be reserved only after registration is completed and tuition is received.
For more camp information, email bentoftheriver@audubon.org or call 203-405-9113.
How you can help, right now
Lend a Hand
There are many great ways you can get involved with Bent of the River Audubon Center and make a difference for both the wildlife and the people who call Connecticut home.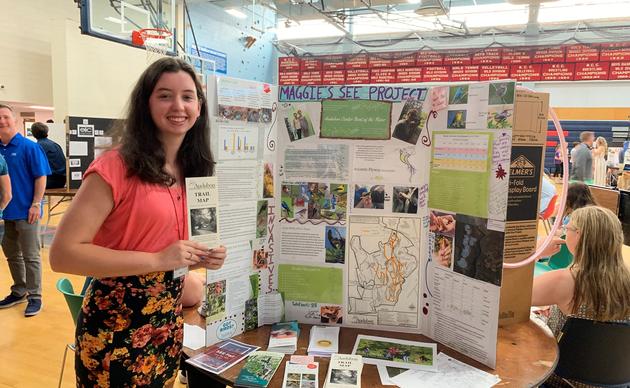 Become a Member
You are what hope looks like to a bird. Your membership helps secure the future for birds at risk from climate change, habitat loss, and other threats. Protect birds and you protect the Earth.
Support Our Work
Through land stewardship, science, education, and advocacy, we work to preserve habitat and protect bird species that are of state, national, and global concern. Your gift makes a difference.