Bent of the River Audubon Center, National Audubon Society's 700-acre wildlife sanctuary located in Southbury, Connecticut, contains a variety of vegetation communities that provide essential habitats for many of the neotropical migrant land birds that breed in southern New England.
The sustainably managed habitat found here is home to hundreds of wildlife species, including early successional birds of conservation concern such as Blue-winged Warbler, American Woodcock, Black-billed Cuckoo, Eastern Kingbird, Gray Catbird, Prairie Warbler, Eastern Towhee, Field Sparrow, Indigo Bunting, and Orchard Oriole. Our stewardship efforts focus on maintaining a permanent array of early successional and shrubland habitats—one of the largest managed areas of this type on protected land in Connecticut.
We invite visitors to enjoy and appreciate this unique sanctuary and the birds, other wildlife, and vegetation that can be found here.
Shrubland Species of Concern at the Bent
Lend a Hand
There are many great ways you can get involved with Bent of the River Audubon Center and make a difference for both the wildlife and the people who call Connecticut home.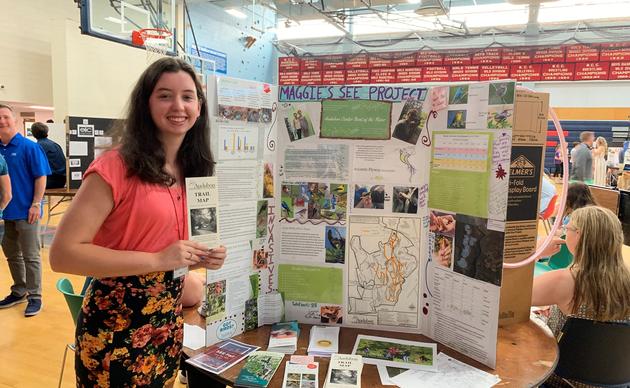 Become a Member
You are what hope looks like to a bird. Your membership helps secure the future for birds at risk from climate change, habitat loss, and other threats. Protect birds and you protect the Earth.
Support Our Work
Through land stewardship, science, education, and advocacy, we work to preserve habitat and protect bird species that are of state, national, and global concern. Your gift makes a difference.