Join the Audubon Team! You can get involved with the Bent of the River Audubon Center in many ways that will satisfy your interests and help serve as an outstanding conservation and education resource for the community. Opportunities are available for high school students (age 14 and older), individuals, and groups.
Teacher Naturalists—Our volunteer teachers work with school groups and other organizations to conduct programs and guide students on our trails. Some experience working with elementary students is a plus. Training is provided. Weekdays. Adults.
Community Scientists—Take part in seasonal census and research projects throughout the year. Projects can include the Summer Bird Count, Christmas Bird Count, Summer Butterfly Count, Fall Hawk Watch Count, Project Feeder Watch, and spring vernal pool surveys. Some natural history knowledge is necessary. Adults and high school students.
Trail Maintainers—Assist our land manager and caretaker with trail upkeep, invasive plant control, light carpentry, footbridge repair, and litter removal. Weekdays. Adults, high school students, and groups.
Gardeners—Help us maintain the special wildlife gardens around the Clark House and the barn. Landscaped areas for butterflies, hummingbirds, songbirds, and other wildlife need weeding and watering. Gardening knowledge is a plus. Weekdays. Adults, high school students, and groups.
Photographers—We always need more good digital photographs of the natural beauty of our sanctuaries and of the activities year-round. Use our camera or yours. Photography experience is necessary. Weekdays, weekends, and evenings. Adults and high school students.
Administrative Assistants—Help Audubon staff with office functions, including mailings, copying, phone calls, and special projects. Weekdays.
If you have other ideas or talents, please call us to discuss them. For more information on volunteering at Bent of the River Audubon Center, contact Kate Pratt at Kathleen.Pratt@audubon.org or 203-405-9113.
How you can help, right now
Lend a Hand
There are many great ways you can get involved with Bent of the River Audubon Center and make a difference for both the wildlife and the people who call Connecticut home.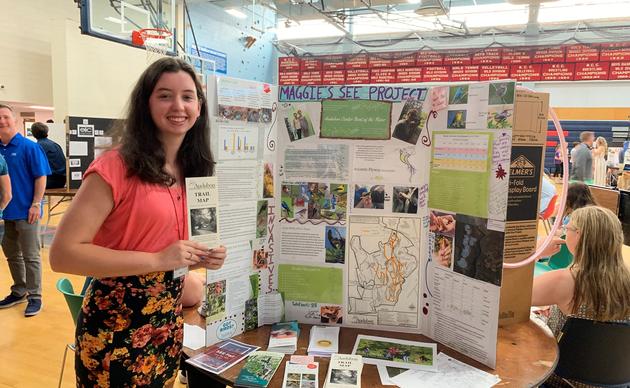 Become a Member
You are what hope looks like to a bird. Your membership helps secure the future for birds at risk from climate change, habitat loss, and other threats. Protect birds and you protect the Earth.
Support Our Work
Through land stewardship, science, education, and advocacy, we work to preserve habitat and protect bird species that are of state, national, and global concern. Your gift makes a difference.