Birding
Saturday Morning Bird Walk
Saturday, March 14, 2020
8:00am - 10:00am Eastern Southbury, Connecticut
Location Details
Bent of the River Audubon Center
185 East Flat Hill Road, Southbury, 06488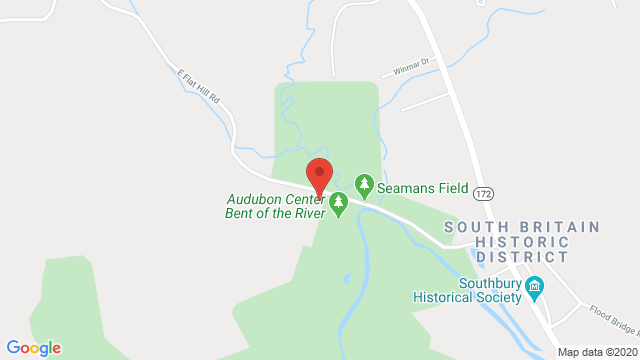 Please join Bent of the River staff for a morning bird walk through our sanctuary. The Bent's meadows, shrublands, and woodlands provide great habitat for birds such as kinglets, sparrows, bluebirds, thrushes, and others.
All ages are welcome
$5 per person
Pre-registration is required
Meet at the Bent's front-entry parking lot
For questions and to register, please contact Kate Pratt at Kathleen.Pratt@audubon.org or 203-405-9113.
PLEASE NOTE: Due to coronavirus risk in the United States, Audubon has decided to stop the lending of binoculars for bird walks and other events to help prevent any unnecessary contact from person to person. We thank you for understanding and hope you continue to come enjoy the many opportunities to connect with birds and nature at Bent of the River. We will resume the lending of binoculars if/when there is no longer a health risk.
Eastern Bluebird. Photo: Michael Thomas/Audubon Photography Awards
Bent of the River Audubon Center is a 700-acre nature sanctuary and education center located in Southbury, Connecticut. We are part of the Audubon Connecticut state office of the National Audubon Society and Atlantic Flyway. Our mission is to protect birds and the places they need, today and tomorrow. Visitors are welcome to enjoy our trails, nature programs, and conservation-themed events throughout the year.