Birding
Let's Go Birding Together - Monthly Hike
**CANCELED**
Saturday, April 18, 2020
10:00am - 12:00pmSouthbury, Connecticut
Location Details
Bent of the River Audubon Center
185 East Flat Hill Road, Southbury, 06488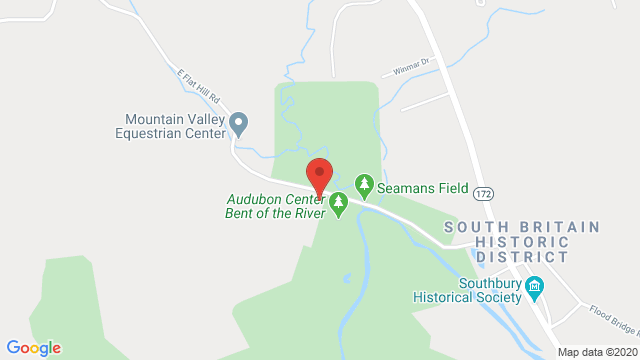 Join us for a fun and inclusive bird walk! Explore nature with Bent of the River Audubon Center staff during our monthly celebration of inclusion. Come take a leisurely walk through the fields and woods at the Bent while learning about the many amazing birds that live here.
Our "Let's Go Birding Together" (LGBT) walks are for anyone who appreciates community, adventure, and wants to get outdoors! We welcome those who identify as LGBTQ, allies, families, and anyone looking for a fun and inclusive outdoor experience.
All ages are welcome
$5 per person
Pre-registration is requested
For questions and to register, please contact Kate Pratt at Kathleen.Pratt@audubon.org or 203-405-9113.
PLEASE NOTE: Due to coronavirus risk in the United States, Audubon has decided to stop the lending of binoculars for bird walks and other events to help prevent any unnecessary contact from person to person. We thank you for understanding and hope you continue to come enjoy the many opportunities to connect with birds and nature at Bent of the River. We will resume the lending of binoculars if/when there is no longer a health risk.
Bent of the River Audubon Center is a 700-acre nature sanctuary and education center located in Southbury, Connecticut. We are part of the Audubon Connecticut state office of the National Audubon Society and Atlantic Flyway. Our mission is to protect birds and the places they need, today and tomorrow. Visitors are welcome to enjoy our trails, nature programs, and conservation-themed events throughout the year.