Bent Bug Hunt
Saturday, July 27, 2019
10:00am - 12:00pmSouthbury, Connecticut
Location Details
Audubon Center Bent of the River
185 East Flat Hill Road, Southbury, 06488
Please Note Road Closure: From June 1 through September, East Flat Hill Road will be closed for a bridge repair and Bent of the River visitors will, unfortunately, not have access to our center's parking lot coming directly from South Britain. For more details and alternate directions, please visit our website at bentoftheriver.audubon.org/news/east-flat-hill-road-closure.​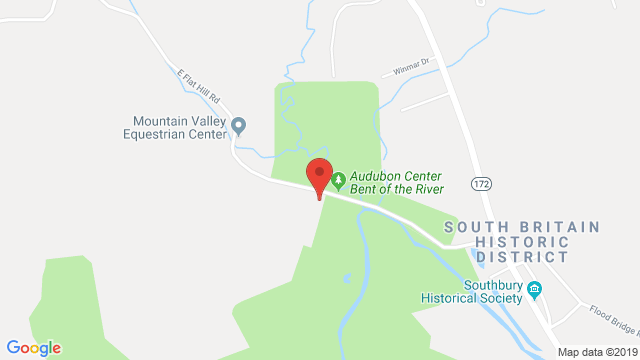 Join us for a fascinating walk through our meadows in search of creeping, crawling bugs! We'll provide butterfly nets to help you catch flying insects and small containers for viewing them—you'll provide your sense of curiosity and wonder. This event is for all ages, but we think children will especially enjoy it.
All ages are welcome
Pre-registration is required
$5 donation is requested
For questions and to pre-register, please contact Kate Pratt at kpratt@audubon.org or 203-405-9113.
Audubon Center Bent of the River is a 700-acre nature sanctuary and education center located in Southbury, Connecticut. We are part of the Audubon Connecticut state office of the National Audubon Society and Atlantic Flyway. Our mission is to protect birds and the places they need, today and tomorrow. Visitors are welcome to enjoy our trails, nature programs, and conservation-themed events throughout the year.