Animal Tracking in Winter
Saturday, January 18, 2020
10:00am - 12:00pmSouthbury, Connecticut
Location Details
Bent of the River Audubon Center
185 East Flat Hill Road, Southbury, 06488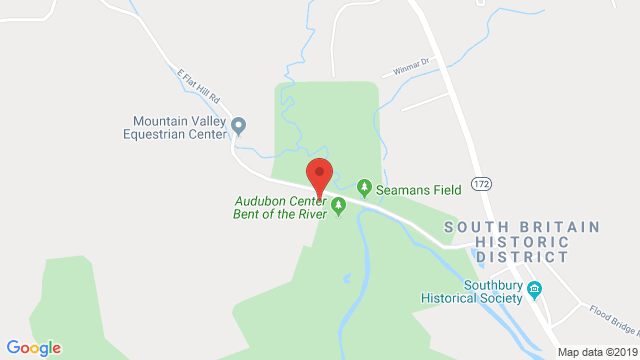 The tracks of an animal can tell us much about its life. Join Morgan Evans, Bent of the River Center Manager, and learn about animal signs and behavior as we follow the tracks of birds, foxes, coyote, deer, and other mammals. Winter is the perfect time to learn about the mammals that roam the fields and forests of Connecticut. Come out and enjoy the beauty of the season at Bent of the River while we learn about the animals that live here.
Ages 8 & up are welcome
Pre-registration is required
$5 per person
Meet at the Bent's front-entry parking lot
For questions and to pre-register, please contact Kate Pratt at Kathleen.Pratt@audubon.org or 203-405-9113.
Bent of the River Audubon Center is a 700-acre nature sanctuary and education center located in Southbury, Connecticut. We are part of the Audubon Connecticut state office of the National Audubon Society and Atlantic Flyway. Our mission is to protect birds and the places they need, today and tomorrow. Visitors are welcome to enjoy our trails, nature programs, and conservation-themed events throughout the year.