In the Community
Gourmet Picnic at the Bent
Saturday, October 10, 2020
12:00pm - 4:00pm Eastern Southbury, Connecticut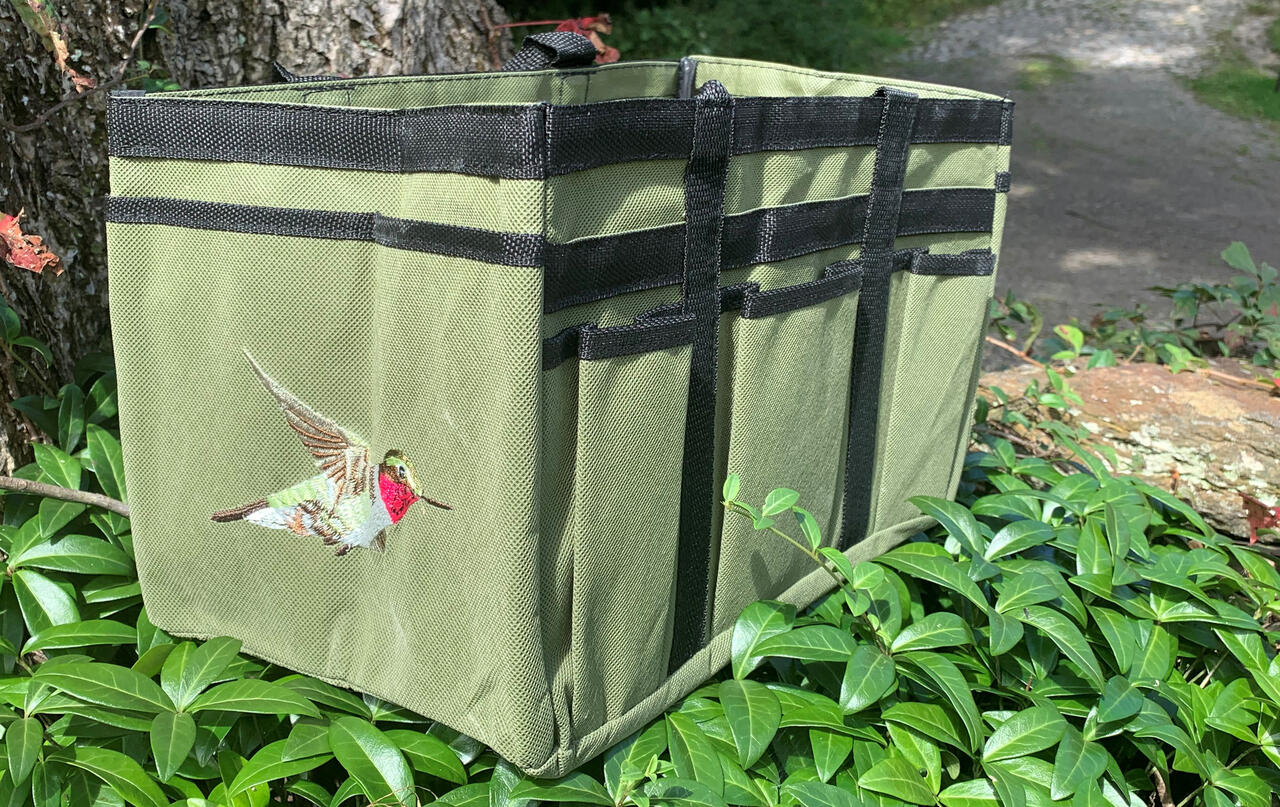 Location Details
Bent of the River Audubon Center
185 East Flat Hill Road, Southbury, 06488
Enjoy the beauty of fall with a personal picnic! You are invited to the Bent of the River Audubon Center for a gourmet picnic, catered by Aquarian Caterers. Your meal will be made using fresh and local ingredients and packaged in an Audubon Gardening Bag. You may stay and enjoy your picnic at the Bent sanctuary (open until sunset) or take it with you.
Please make sure each member of your party brings and wears a mask, and practices social distancing while at the Bent. Restrooms at the Barn will be open for picnic participants. Orders due by Monday, October 5 (the online order form closes at 4 p.m.).
Adult Options - $35 each
Option 1
Thai Peanut Noodles with Julienne Cucumbers and Scallions
Roasted Shortt's Farm Organic Fall Veggies with Whipped Herbed Farm Cheese and Toasted Pumpkin Seeds
Crunchy Baguette with Local Roasted Shallot Butter
Organic Fruit Crisp or Toffee Coconut Brownie
Option 2
Thai Peanut Noodles With Julienne Cucumbers and Scallions
Roasted Chicken Waldorf with Blue Jay Orchard Apples, Toasted Pecans, and Yellow Raisins
Crunchy Baguette with Local Roasted Shallot Butter
Organic Fruit Crisp or Toffee Coconut Brownie
Kids Option - $15 each
Shell Pasta with Cubed Mozzarella, Salami and Organic Cherry Tomatoes Or Nutella Panini with Banana
Platter of Organic Veggies with House-made Ranch Dip
Classic Chocolate Chip Cookies
Come any time for pickup between 12 noon and 4 p.m. Pick up to take home, eat it here, or reserve a table at some of our best locations! BYOB welcomed. Beverage add-ons are also available.
Beverage Options
Add Wine $30
Add Bottled Water $1
Reserve a table at a Premiere Location for an Additional Cost: (Maximum # of people per table is 6)
The Birding Balcony - $50
North Site by the River at the Boardwalk - $20
Ripley's Riffle by the River at the Sycamore Grove - $20
The Herb Garden - $10
The Garden Amphitheater by the side of the Clark House - $10
Memorial Hill - $10
Under Harold, the Oak Tree by the barn - $10
The Picnic Table by the lower side of the Barn - $10
*Please note on the day of the picnic that the tables are reservation only. Table reservations are for Noon until no later than 6 p.m. on the day of the picnic. If it rains on the day of the picnic all premiere location reservations will be refunded to you. Picnics are non-fundable and must be picked up that day.*
Event questions or interested in being a sponsor, please contact Kate Pratt at Kathleen.Pratt@audubon.org or 203-405-9113.
THANK YOU TO OUR GENEROUS SPONSORS
Please note, by signing up for this event you are consenting to receive emails from Audubon about this program and our conservation work. You may opt-out of our emails at any time.
**FRAUD ALERT** Someone has been impersonating and copying Audubon events on other Facebook pages. If you receive any direct messages to your Facebook account with ticket, registration, or reservation links, those are not from us. Please only register for this event by following our official registration link on this web page.
Photo: Bent of the River Audubon Center
Bent of the River Audubon Center is a 700-acre nature sanctuary and education center located in Southbury, Connecticut. We are part of the Audubon Connecticut state office of the National Audubon Society and Atlantic Flyway. Our mission is to protect birds and the places they need, today and tomorrow. Visitors are welcome to enjoy our trails, nature programs, and conservation-themed events throughout the year.